Test your customers' luck with the chance to win a grand prize by running this fun-filled, interactive promotion. You will provide Interactive Promotions Group with a list of 10 items or names, such as sports teams, vehicle models, songs, product offerings, etc. Prior to the event, we will generate a list comprised of these items in a specific winning order. Simply have your contestants arrange the list of items you provide them and if their order matches our predetermined winning sequence, they win!
Decide on the prize you want to giveaway, the number of contestants you want to have participate and the list item they will have to correctly order.
Determine which game features and options from the list below that you would like to incorporate into your promotion.
Select how your contestants will play the game by choosing from the various game play choices: a Deluxe Kiosk display with a 42" screen, an iPad Kiosk Stand, a Handheld iPad or an online version (players can access and play anywhere via a unique URL).
Customer Information Collection & Reporting

Gain insight into the patrons you are attracting by asking for user information before allowing participants to submit their ordered list.

Registration Code

Require entrants to provide a predetermined code in order to play.

Promotion Limitations

Restrict contestants from the promotion based on state and/or their age.

Guaranteed Prizes

Offer additional prizes for contestants to win instantly. You determine the prizes available, how many can be won and the times a prize should be awarded.

Email & SMS Communication

Send entrants an automatic personalized and branded email and/or text message upon playing.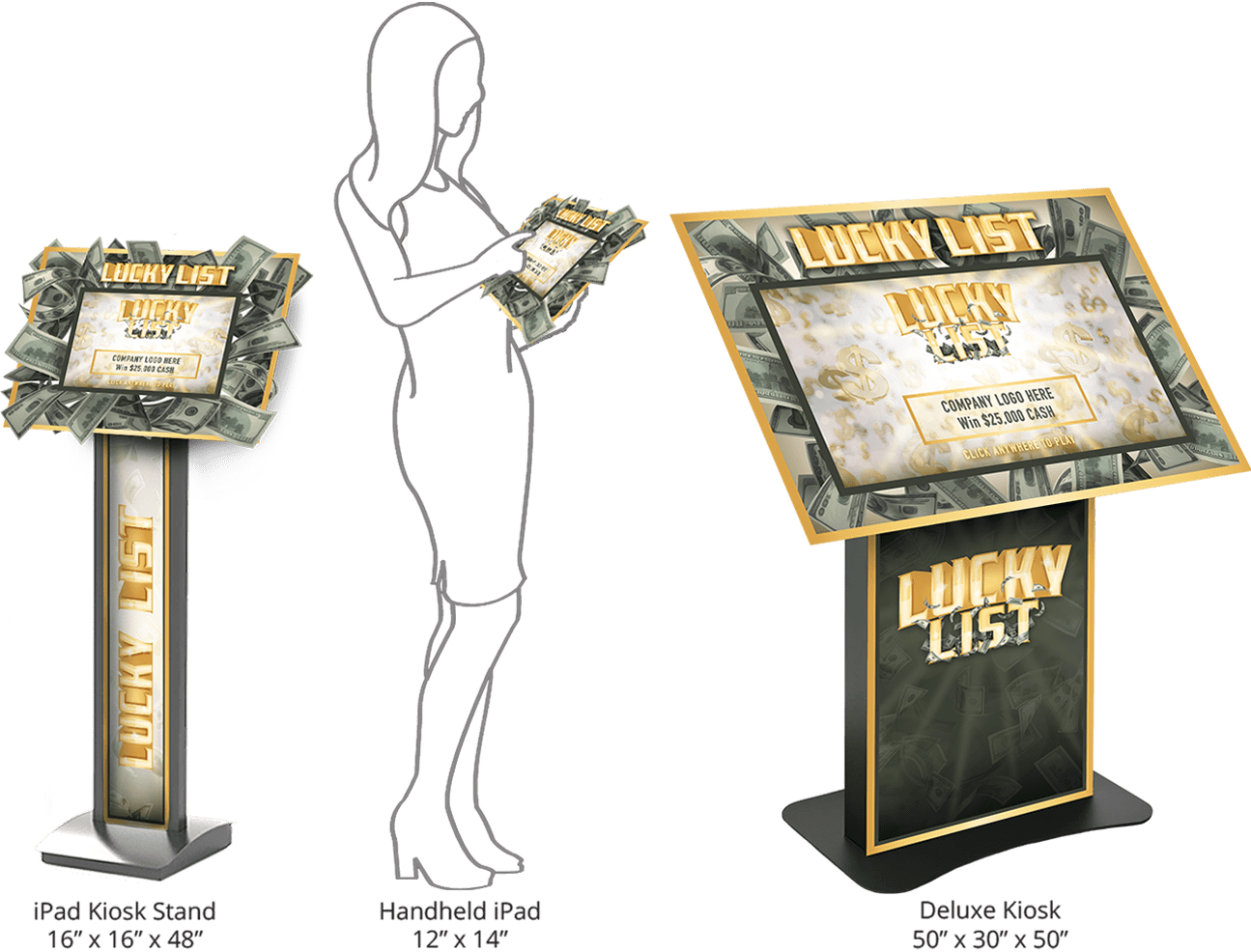 A sample version of the Lucky List game can be played below.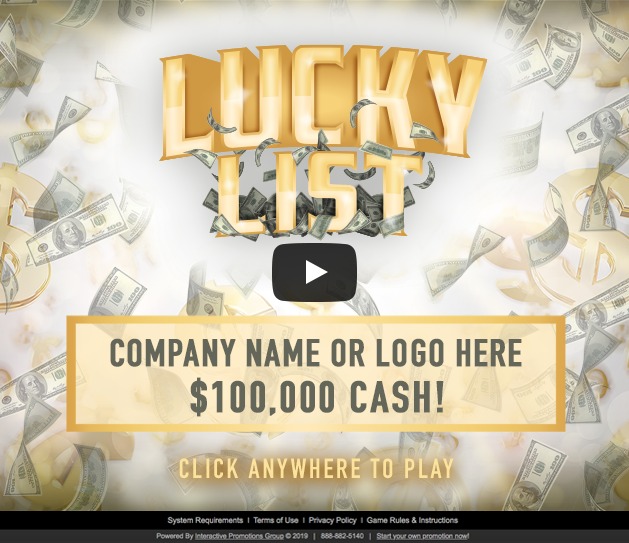 Testimonials
Our experience with your company was awesome. It was simple, priced right and the follow through and support was very efficient.

A. Bauman Olympic Jewelers