Allow us to be the one stop shop for your next event. As contest experts, Interactive Promotions Group knows just what you need to make your next event a hit, and from custom contest signs and banners to dice boxes we have the supplies to make it happen. Now you can sit back and check one more thing off your to-do list.
Our high resolution signage is a great way to promote your event and build excitement before your contest even begins. We offer our contest signs in 24" x 36" featuring your sponsor's name and/or logo and the promotion details.

Keep your promotion hands and hassle free by allowing your entrants to participate by scanning the QR code with their phone. The banners match your game theme, are retractable with a built-in stand and come in a carrying case for easy transportation to your event.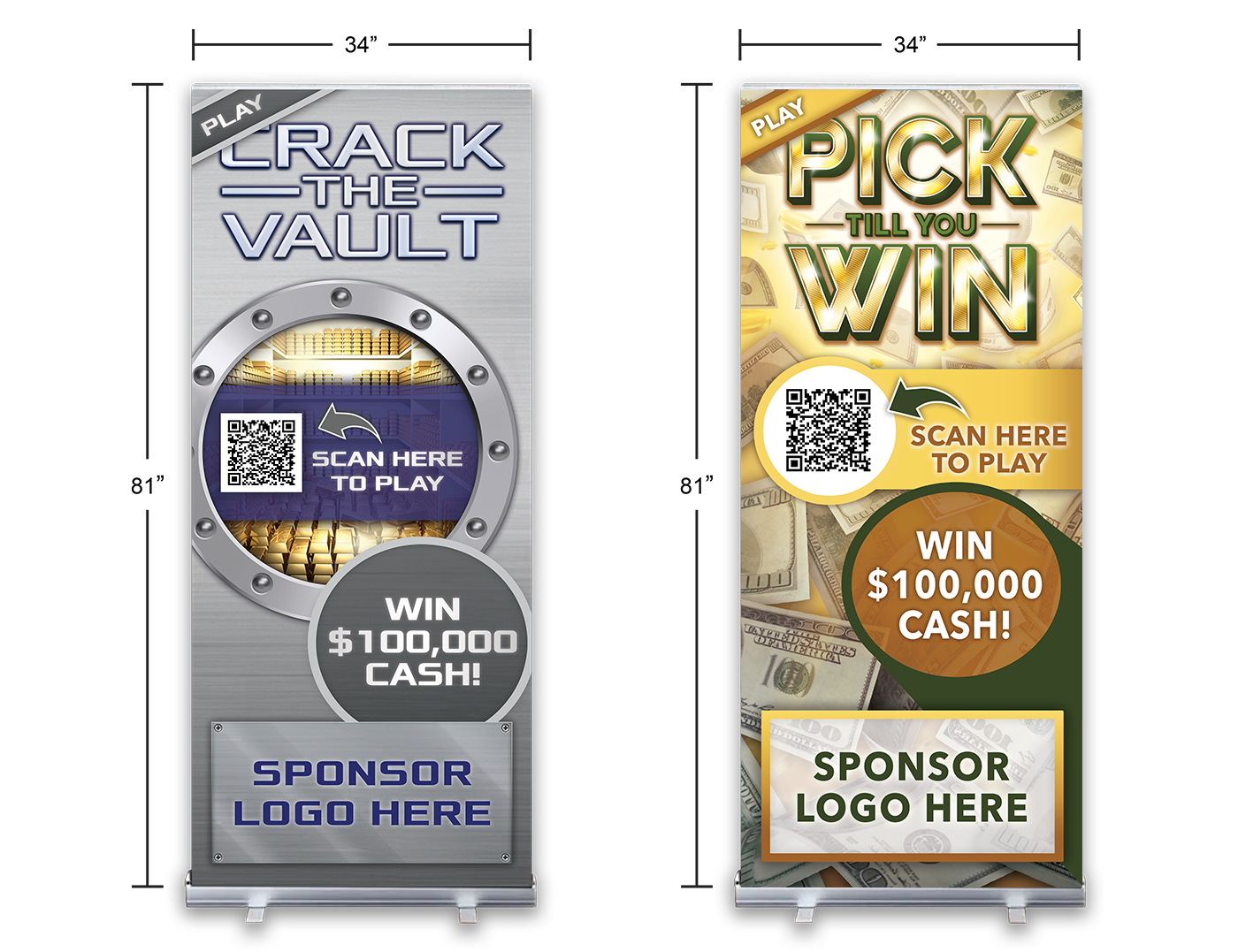 Any sports fan knows that nothing gets a competitor motivated more than when victory is in sight. Make your prize so close they can touch it! Our large (2' x 4') or small (24" x 36") presentation checks are each customizable with a logo or sponsor name. Sometimes bigger is better!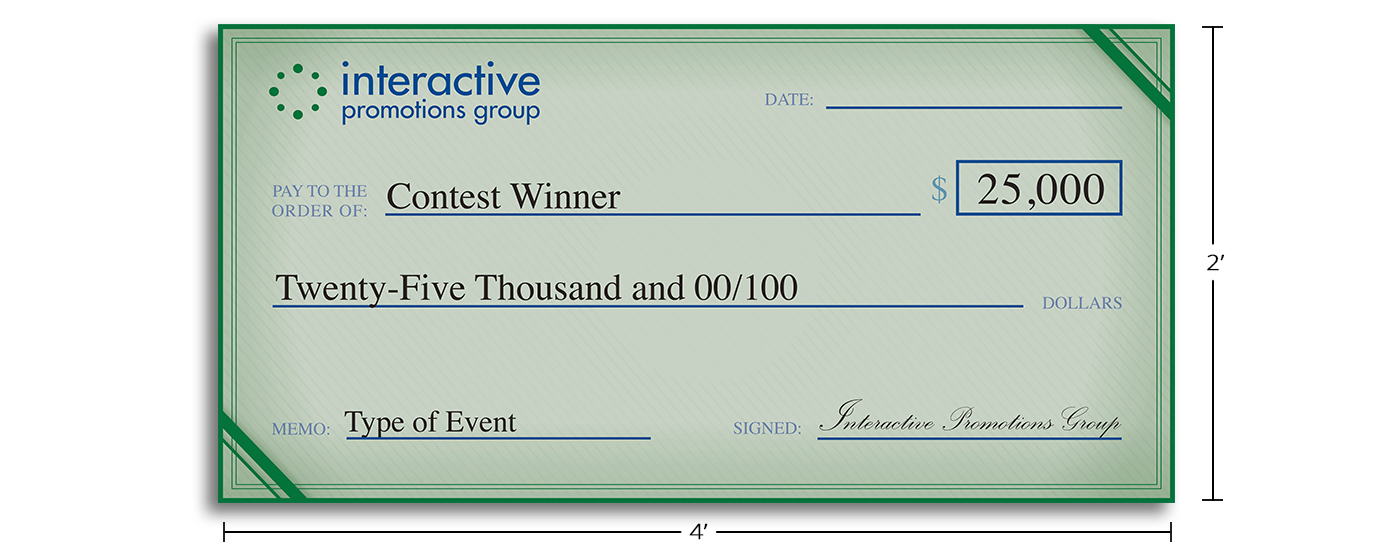 Avoid your dice bouncing away with a custom dice box. We offer multiple sizes to catch dice as small as 1" or as large as 12". Pick the theme you want, the prize you want and the logo you want. We will take care of the rest.
Still need dice? We can supply 1", 3", 6" or 12" dice customized with your logo or phrase.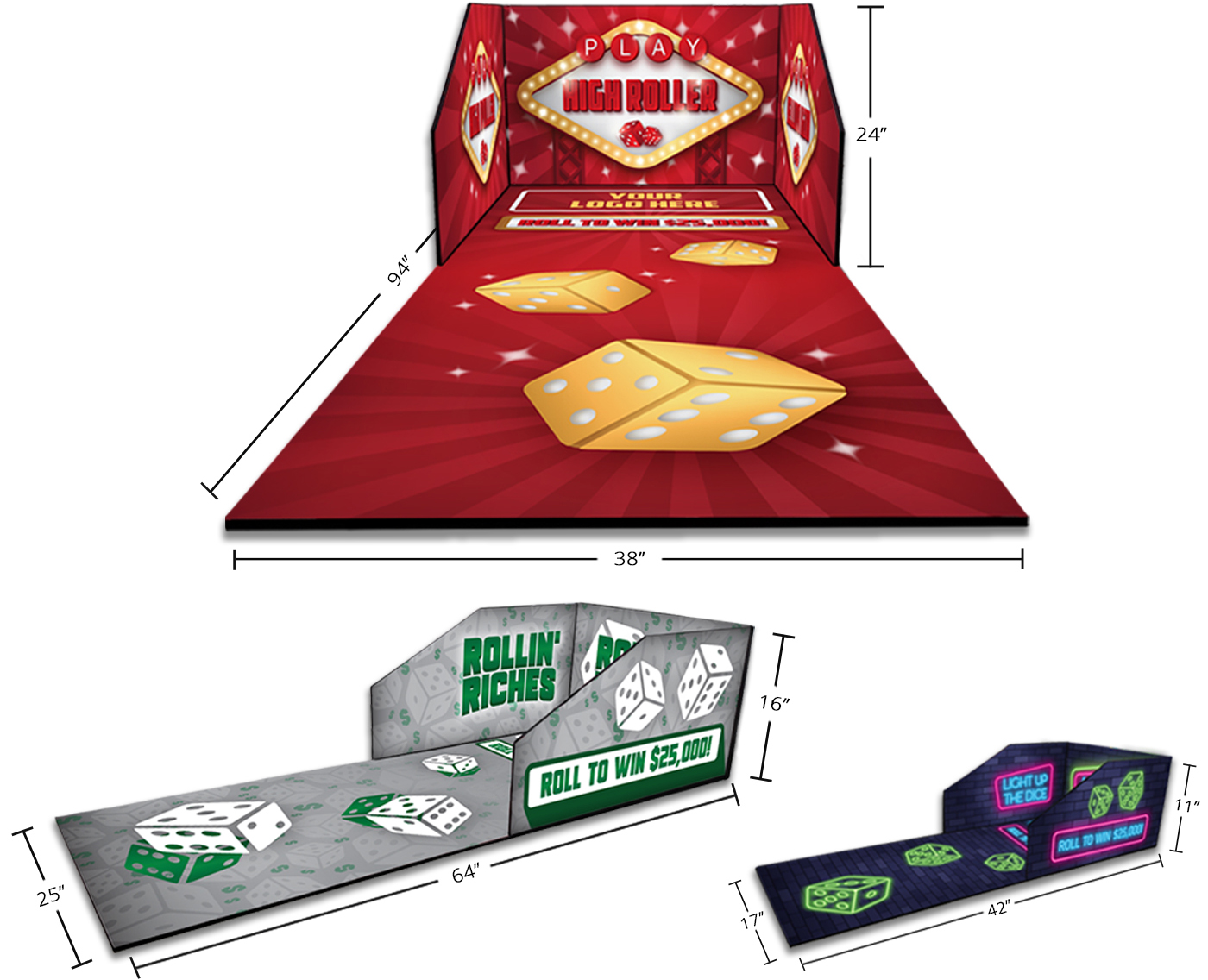 Now that you are all set for your contest it's time to get everyone else just as excited! Our 2'x 6' banners are both customizable and weather resistant for use outside your store or inside an arena. We will work with you to make sure your banner is everything you could want.

Testimonials
It took us 17 regular season games to see a student successfully sink the half-court shot for a year of tuition, but I gotta tell you, after handing him the giant check, it was well worth the wait!

R. Keller Flagler College