Drive traffic to your business and increase customer engagement by offering a huge prize giveaway with one of our fun-filled digital promotions. These contests are perfect for events of all kinds, including showrooms, trade shows, retail locations and charity fundraisers. Interactive Promotions Group offers a variety of different game types, all of which are playable on any device and can be custom-designed to complement your brand. Increase excitement by also offering smaller guaranteed prizes.
Select how your contestants will play the game by choosing from the various game play choices: a Handheld iPad, a Physical Vault with an iPad (only available for the Crack the Vault promotion), an iPad Kiosk Stand, a Deluxe Kiosk display with a 42" screen, a Super Deluxe Kiosk with a 65" screen and 8' x 10' surround or an online version (players can access and play anywhere via a unique URL).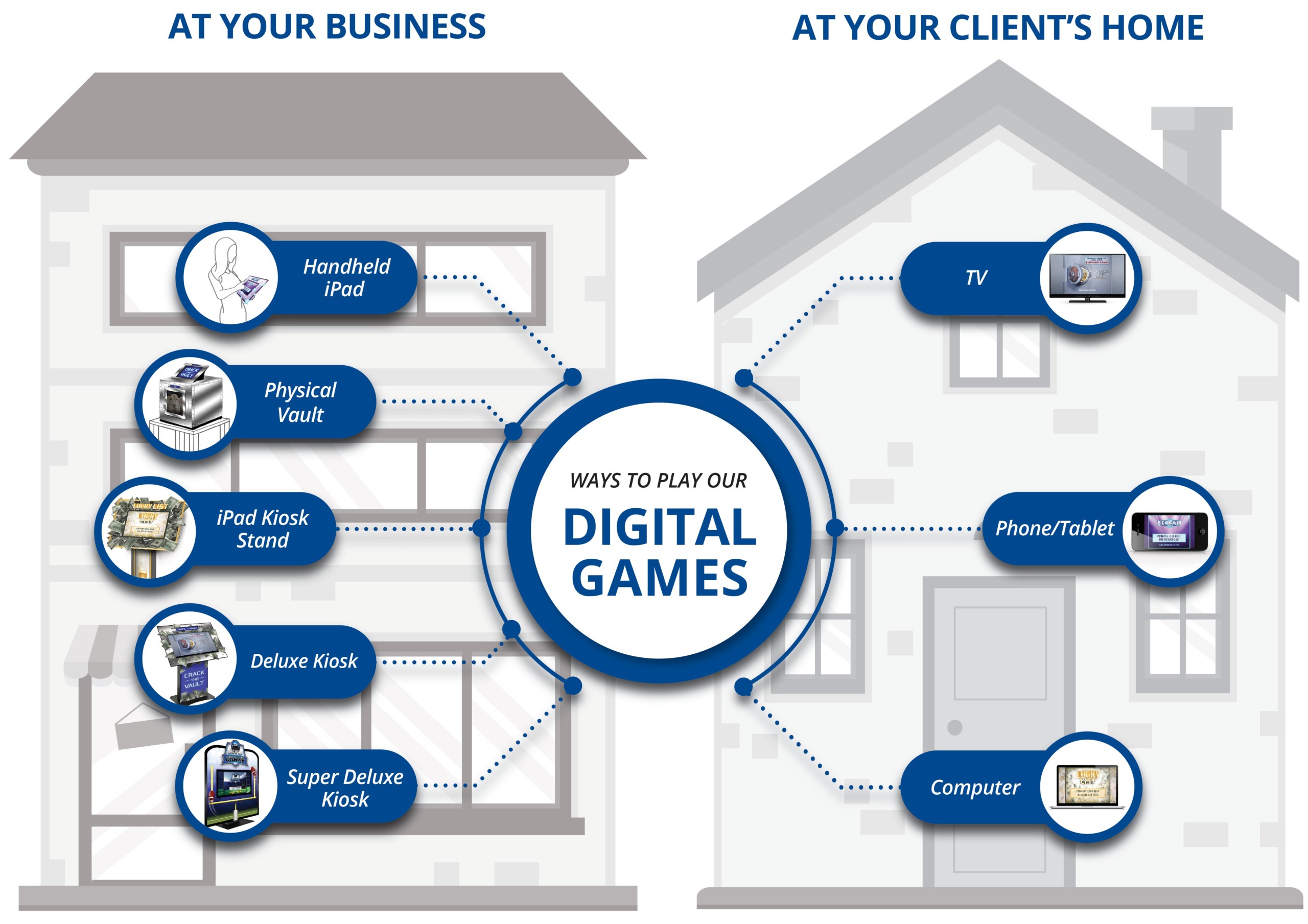 Decide on which promotion you would like to run, the prize you want to giveaway and the number of contestants you want to have participate in the contest.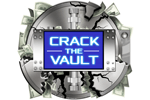 In this promotion, participants attempt to guess the winning combination that will open the vault and reveal the grand prize hidden inside.
In order to take home the grand prize contestants must correctly arrange a set of 10 items or names in the predetermined winning sequence.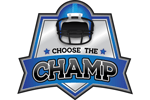 Players will make weekly picks and if they meet the promotions predetermined number of games that need to be correctly chosen, they win.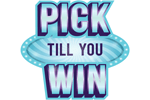 Players simply flip over boxes on the board to reveal the underlying prizes until they meet the predetermined number of matches to win.
All games can be custom-designed to fit your promotion. Below are just a few of the custom games we have done for clients.
Determine which game features and options from the list below that you would like to incorporate into your promotion.
Customer Information Collection & Reporting

Gain insight into the patrons you are attracting by asking for user information before allowing participants to play.

Registration Code

Require entrants to provide a predetermined code in order to play.

Not applicable for the Choose the Champ promotion.

Promotion Limitations

Restrict contestants from the promotion based on state and/or their age.

Guaranteed Prizes

Offer additional prizes for contestants to win instantly. You determine the prizes available, how many can be won and the times a prize should be awarded.

Email & SMS Communication

Send entrants an automatic personalized and branded email and/or text message upon playing.