Let the good times roll with this classic, fun-filled promotion that is sure to attract a crowd! You will select a winning word or phrase that participants attempt to spell out on the dice. We offer dice in various sizes, including 1, 3, 6, and 12 inch dimensions. If a player can successfully roll the winning phrase, they become a lucky W-I-N-N-E-R!
Decide on the prize you want to giveaway and the number of contestants you want to have participate.
Select the size of the dice and the winning word, phrase or logos that will go on your custom dice.
Have your participants roll the dice and if they roll the winning combination then they walk away a grand prize winner!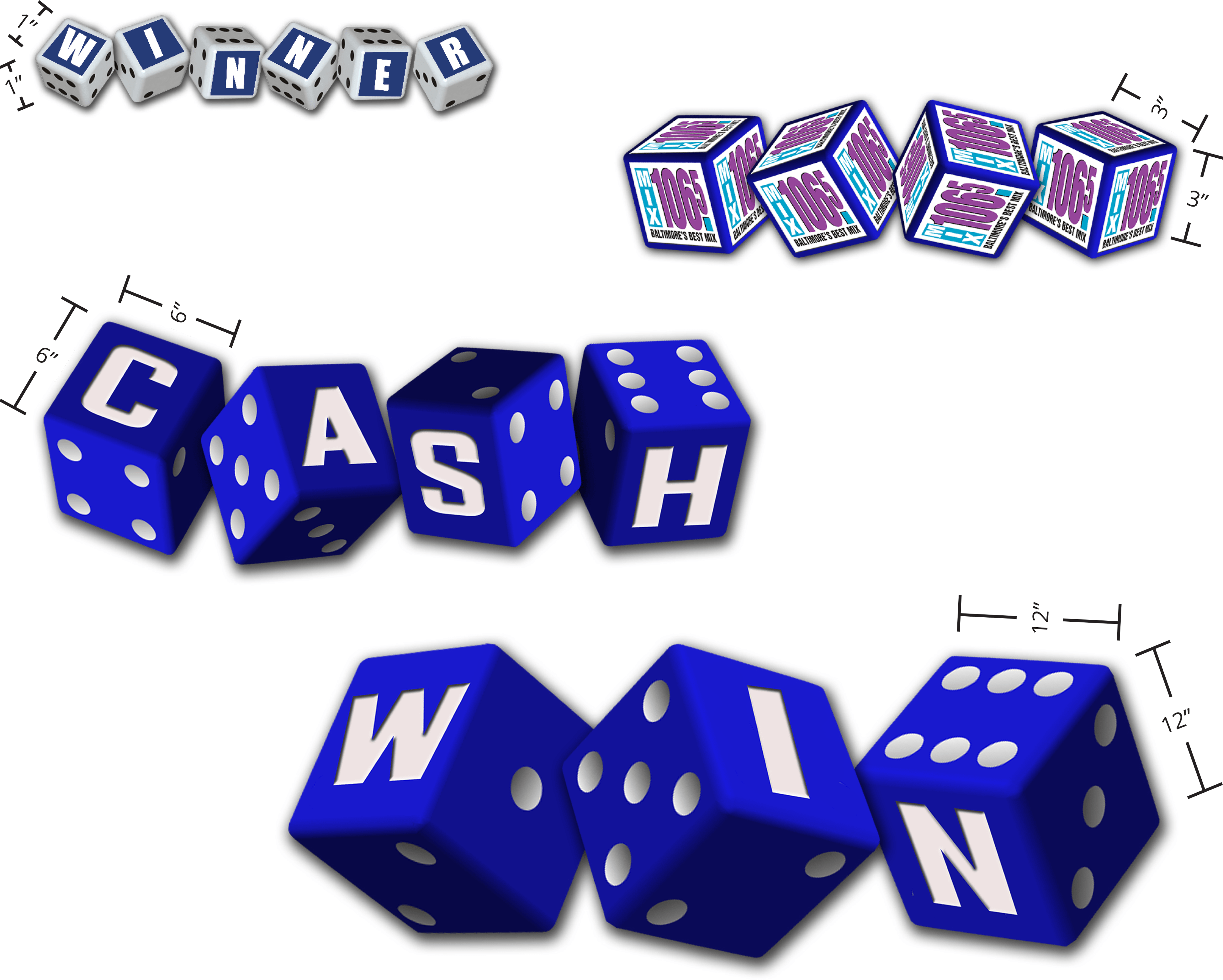 Testimonials
It took us 17 regular season games to see a student successfully sink the half-court shot for a year of tuition, but I gotta tell you, after handing him the giant check, it was well worth the wait!

R. Keller Flagler College