In a world that is constantly changing and evolving, it's more vital now than ever to provide teams and their sponsors a way to engage their fans that is unique and offers tangible returns. That's why we offer our insured promotions in a fully customizable digital format where your fans can walk away with a new car or $10K simply by connecting with you and your sponsor on their phones.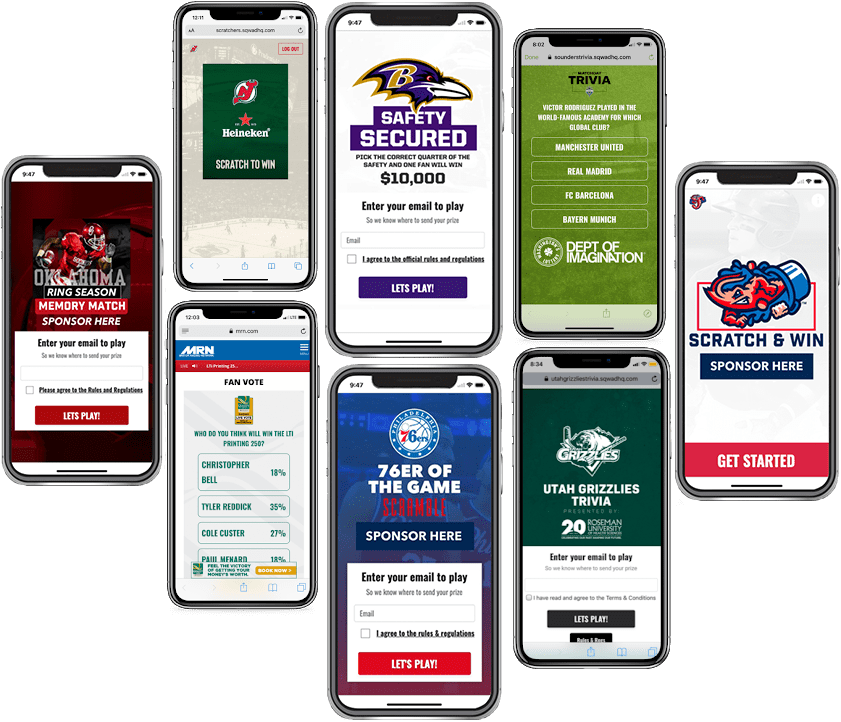 Decide on the prize you want to giveaway and the number of contestants you want to have participate.
Select the game type so that we can fully customize the game with your theme and brand.
Promote this digital sponsor activation via social media and watch as your fans engage with the team and sponsors.
All games can be custom-designed to fit your promotion. Below are just a few of the custom games we have done for clients.
WordPress database error: [Table 'wp_main.wp_rich_web_slider_effect6_Loader' doesn't exist]
SELECT * FROM wp_rich_web_slider_effect6_Loader WHERE rich_web_slider_ID = '12'
Testimonials
Thank you for your outstanding service with our contest insurance. Although we did not have any winners this year, having the contest added a level of excitement that we might not otherwise have had. We look forward to using you again next year.

K. Beers Canandaigua Emergency Squad